Dfarm Rates & Amenities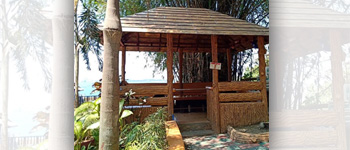 Open Kubo
15 Pax
Open Cottage
PhP 500.00 per day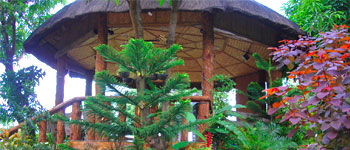 Gazebo with videoke
20 Pax
Open Cottage
PhP 2,000.00 per day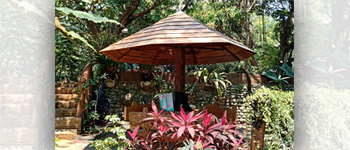 Nipa Hut Payong
8 Pax
Open Cottage
PhP 250.00 per day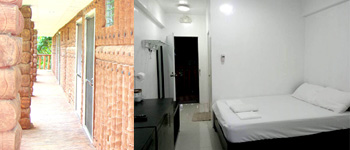 Seaview
1 queen size bed, cable TV, aircon,
hot and cold water shower, personal refrigerator
PhP 2,500.00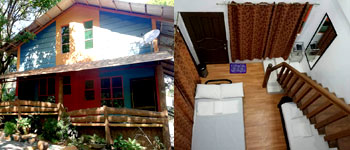 Guest House (loft type)
1 queen size bed, 1 single size bed and 1 sofa bed
cable TV, 2 aircon units, hot and cold water shower, personal refrigerator
PhP 3,000.00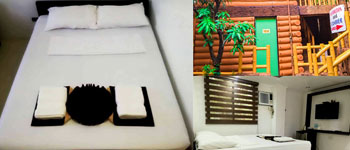 Tower Room
1 queen size bed, cable TV, aircon,
hot and cold water shower, personal refrigerator
PhP 2,000.00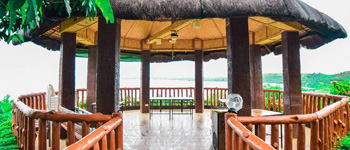 Hut in the sky (HITS)
20 Pax
PhP 2,500.00 with videoke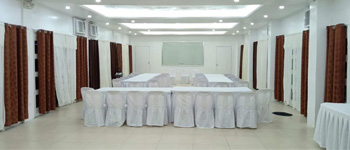 Function room
Php 8,000 per day with 4 hours aircon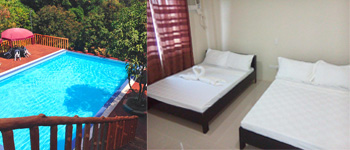 Private Villa 1
4 Airconditioned bedrooms, 8 queen size beds, 2 sofa beds,
hot and cold water showers, refrigerator
party deck and private pool
PhP 18,000.00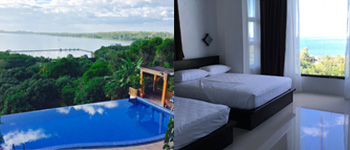 Private Villa 2
3 Airconditioned bedrooms
hot and cold water showers, refrigerator
lanai, and private infinity pool
PhP 20,000.00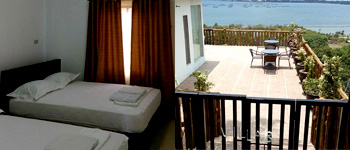 Private Villa 3
2 Airconditioned bedrooms, 4 queen size beds, hot and cold water showers,
refrigerator, living and dining area, view deck
PhP 10,000.00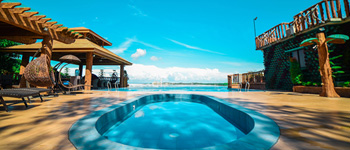 Infinity pool 2
Exclusive for seaview, tower, guesthouse and villa 3
overnight guests only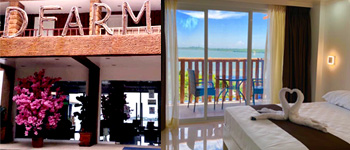 Seaview Premier Room
1 queen size bed, cable TV, airconditioned,
hot and cold water shower, personal refrigerator
Php 3500.00
Entrance Fee is PhP100.00 per person for 4 years old and above. Price list effective March 1, 2016. All senior citizens and persons with disabilities (PWD's) are free of entrance fee.
Terms and Conditions
Check in time is 1:00 pm and Check out time is 11:00 am. Early check in and late check-out time will be subject to space availability.


Drinks brought in shall be subject to corkage.


Gas stove, rice cooker, electric iron, electric fan, water dispenser and other electrical gadgets except mobile phones, laptops, ipods, and cameras are prohibited.


Extra mattress and beddings will be available upon request and with additional charge.


A 50% down payment for all accommodation reservation is required.